The STELLAR model is a reference floor-standing speaker. Designed by Olivier VISAN, it represents the state-of-the-art in sound reproduction. STELLAR has been created using proven technical solutions, including high-quality materials for the diaphragms (carbon fiber, Kevlar, and aramid), magnetic drivers (TiCoNAl), internal wiring (pure copper surrounded by silver), and the speaker's structure (reinforced medium).
With 3-way/3-driver configuration and a frequency crossover filter designed with steep and optimized slopes using top-notch components, STELLAR, like all future products in the range, has been designed without any compromise.
Its unique design (droplet-shaped), front face (rectified with a hint of horn), and the implementation of advanced technologies make it a one-of-a-kind product tailored for the most demanding audiophiles.
Moreover, it's only natural that STELLAR utilizes only 3 speakers to reproduce the entire audible frequency range (and even more!):
A woofer with a carbon fiber diaphragm.
A midrange speaker with a TiCoNAl motor.
A cone tweeter.
By limiting the number of emitting sources to 3 transducers, the clarity of the sound message is enhanced.
STELLAR is consistently available in a timeless black lacquer finish and also in the finish of your choice (lacquered, multicolored, metallic…).
Your imagination sets the aesthetic limits of your speaker.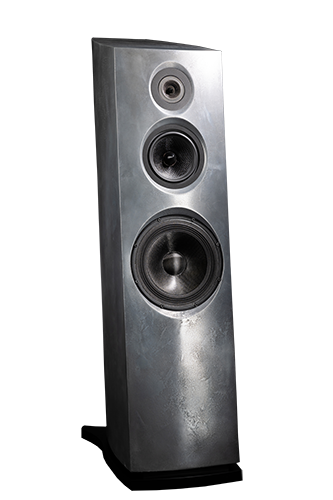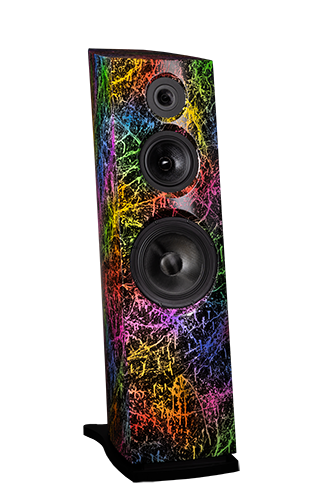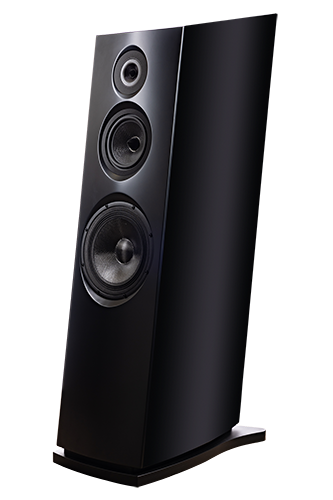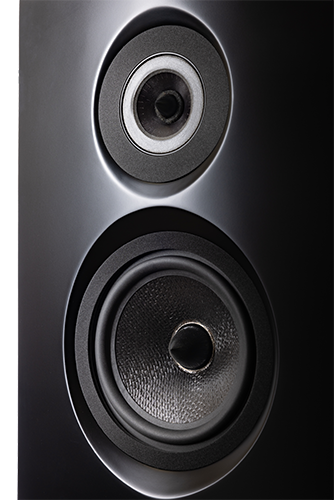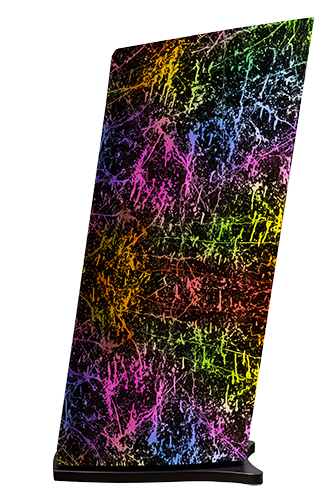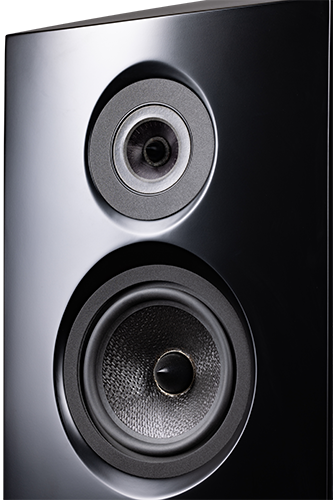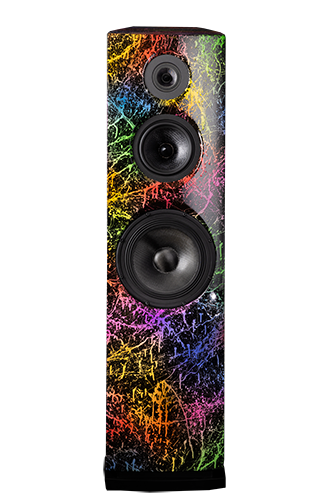 Bass reflex: Rear decompression vent.
Nominal power: 200 W.
Maximum power: 300 W.
Number of channels: 3.
Number of speakers: 3.
Efficiency: 90.5 dB.
Frequency response (+/- 3 dB): 30 – 30000 Hz.
Tweeter: 20 mm kevlar cone.
Midrange: 17 cm kevlar.
Woofer: 25 cm carbon.
Dimensions (cm): 130 (h) x 33 (max width) x 60 (total depth), 135 with its base.
Weight (kg): 100 per speaker (one enclosure per speaker).
Impedance: 8 ohms (minimum 5 ohms).
Crossover frequency: 300 Hz and 3000 Hz.