The perfect successor to the "Monitor One" model, the "XL" concept is designed to equip private home theaters and/or the living rooms of music enthusiasts who seek both powerful and controlled sound.
This 2-way speaker, with its unusual shape (wider than it is deep), completes the range of "D-max" speakers, a series of speakers with controlled high efficiency.
It is currently the most high-performing speaker in this range.
Equipped with a 31 cm diameter woofer with a powerful motor (double ferrite in opposition to condense the magnetic field in the air gap) and a large compression chamber (one-inch motor), the XL model achieves a very promising efficiency of 97 dB and covers a wide frequency range (45…20,000 Hz).
It proudly claims to be made in France.
Davis even went so far as to manufacture its air-distributed crossover filters (rather than printed circuit boards) in its production workshop in Troyes (Aube – 10), favoring French components such as RAH inductors, SCR capacitors, and internal cables from OMERIN and HIFI Câbles et Cie.
The high efficiency of this speaker, combined with a smooth and linear impedance curve, makes the XL model one of the easiest speakers to drive on the market.
A few watts are enough. It can be paired with any type of amplification, including tube amplifiers (for HiFi enthusiasts).
Home theater enthusiasts will also be delighted, as the model is sold individually and pairs perfectly with the S, M, and BASSON 88 models for high-quality setups (5.1, 7.1, and more…).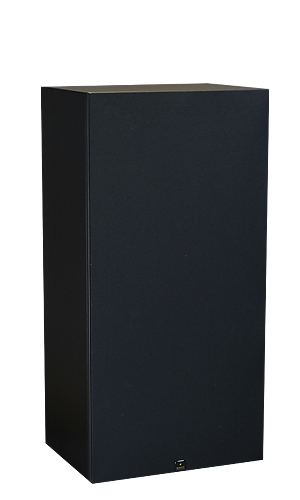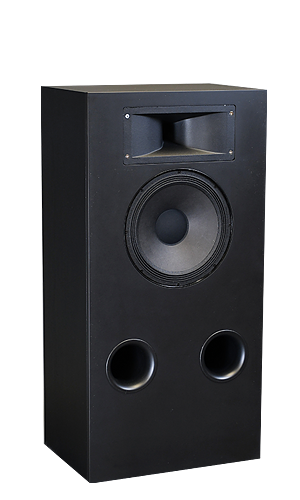 Bass reflex: Circular vent
Nominal power: 150 W
Maximum power: 200 W
Number of channels: 2
Number of speakers: 2
Sensitivity: 97 dB
Frequency response (+/- 3 dB): 45 – 20000 Hz
Tweeter: Compression
Midrange: –
Woofer: 31 cm cellulose pulp
Dimensions (cm): 100 (h) x 50 (w) x 35 (depth)
Weight (kg): 44 (one box)
Impedance: Minimum 4 ohms
Crossover frequency: 970 Hz