Specific product, available exclusively at Boulanger stores.
This model is a versatile product that can be used as both front and rear channels in a high-quality HOME CINEMA system, or for traditional stereophonic listening.
They will match perfectly with the HERA 150 or HERA 250 floor-standing speakers.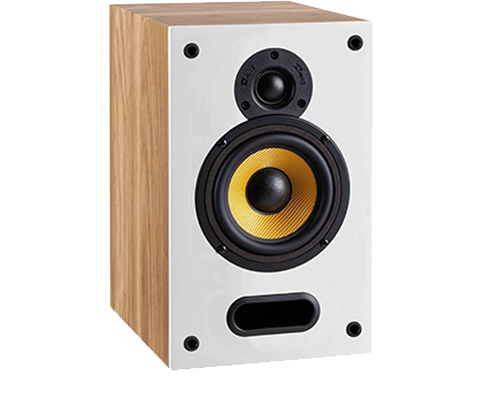 Bass reflex: Circular vent
Rated Power: 80 W
Maximum Power: 120 W
Number of Ways: 2
Number of Speakers: 2
Sensitivity: 90 dB
Frequency Response (+/- 3 dB): 50 – 20000 Hz
Tweeter: 25mm fabric dome
Midrange: 13cm fiberglass
Woofer: Not specified
Dimensions (cm): 30 (h) x 18 (w) x 25.5 (depth)
Weight (kg): 5
Impedance: 4-8 ohms
Crossover Frequency: 3000 Hz
The opinion of specialists
Laurent C.
★★★★★ : "I just purchased a pair of Davis HERA 70 speakers with an efficient 2x50 Technics amplifier from 1978. Well, the sound is fantastic, clean, clear, not overly colored, and I highly recommend these high-quality speakers for listening to all types of music. The bass is present but not overpowering, just the right amount, and even at low volume, everything is there. Nothing is missing, and the price is great. It's a pure pleasure, congratulations to the Davis team." -
Lolo2302 on Boulanger.com
★★★★★ : "Very good pair of speakers. The speakers have a very good sound reproduction, deep bass and clear treble. In terms of aesthetics, they make a beautiful impression in my home studio space." -
Breezy on Boulanger.com
★★★★★: "Excellent! Excellent speakers, which have incredible sound reproduction for their size. I am not an expert in audio, but when I compared them to my old speakers during the break-in period (about a hundred hours according to the seller), the sound is incredibly more vibrant and deep. I was afraid I would need to buy a subwoofer, but even without any adjustment, the bass performance exceeds my expectations! I highly recommend them without hesitation." -
Crhistian75 on Boulanger.com
★★★★★: "Excellent value for money. Highly recommended product." -