The Mia 40 speaker is a "bi-polar" speaker model, meaning it has speakers directed towards different planes. This well-known technique in Home Cinema, chosen by DAVIS ACOUSTICS to design this surround model, involves positioning the speaker at 3/4 of the room's height (e.g., 1.80m from the floor for a ceiling height of 2.40m).
When seated, the listener will experience a "surround" sound that moves above their head, without being able to precisely determine the emitting source. This lack of reference points immerses the viewer in the film or concert soundtrack, creating the impression of being fully engaged in the action, just like in a real cinema hall.
Position this speaker on the wall in a perfectly symmetrical manner (either on the sides, level with the sofa, or on the back wall). The speaker is equipped with 2 wall mounts that allow for easy fixation using two screws.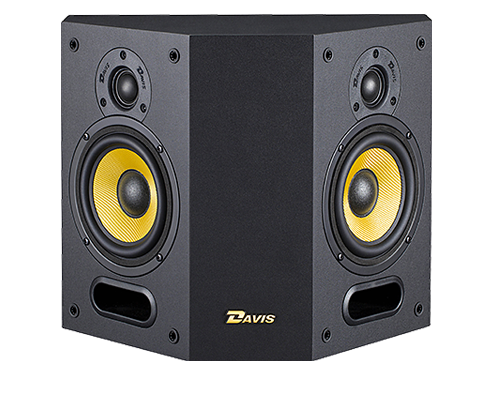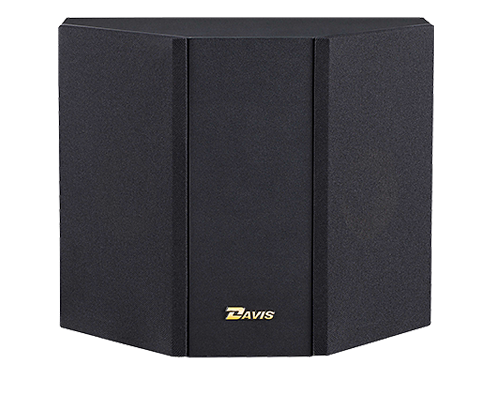 Type: Floorstanding
Bass reflex: Circular vent
Nominal Power: 80 W
Maximum Power: 110 W
Number of Ways: 2
Number of Speakers: 4
Sensitivity: 90 dB
Frequency Response (+/- 3 dB): 55 – 20000 Hz
Tweeter: 2 x 25mm fabric dome
Midrange: 2 x 13cm fiberglass
Woofer: —
Dimensions (cm): 29 (h) x 35 (w) x 18 (depth)
Weight (kg): 11 (per unit)
Impedance: 4…8 ohms
Crossover Frequency: 4000 Hz