The EVA bookshelf speaker, small but…
Both aesthetic and technical care have been given to this bookshelf model. With composite membrane drivers, a dome tweeter, and meticulously crafted cabinet, once again, choosing a DAVIS ACOUSTICS speaker won't leave you disappointed.
Behind its modern structure,
EVA houses a concentration of technology:
A realistic listening experience for a first step into the world of HiFi.
Quick break-in time: just a few hours.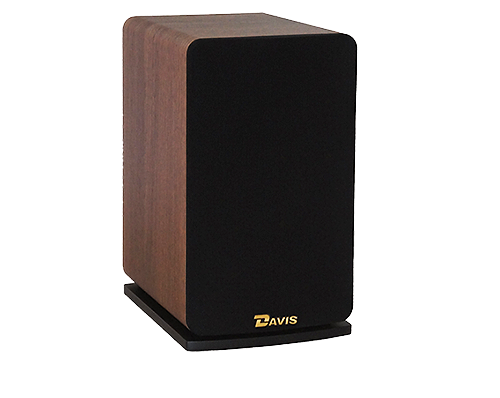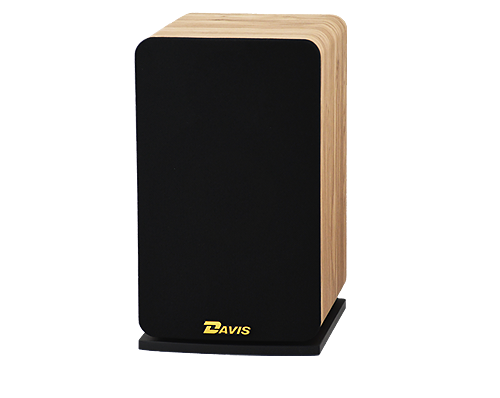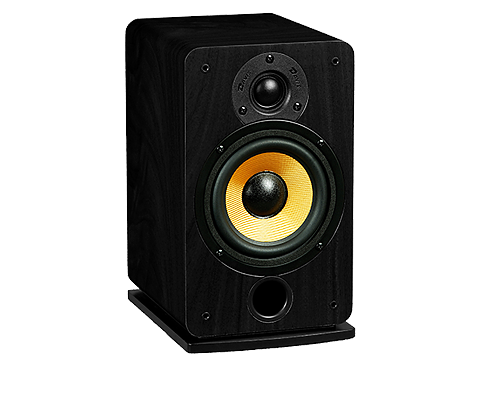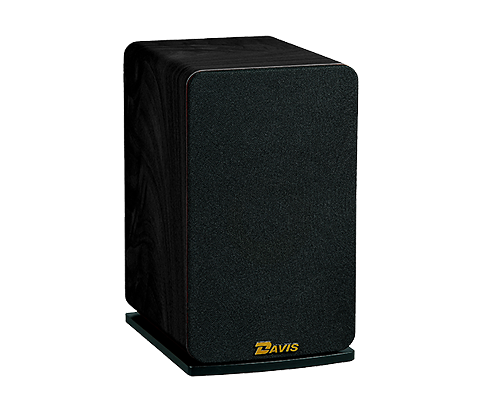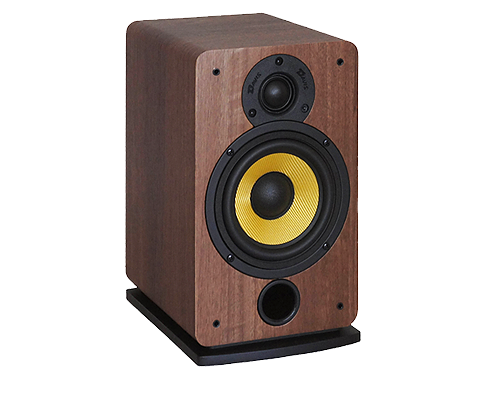 Type: 3-way floorstanding
Bass reflex: Circular port
Number of Ways: 3
Number of Speakers: 4
Tweeter: 25mm
Midrange: 1 x 13 cm fiberglass
Woofer: 2 x 17 cm cellulose
Frequency Response: 40 – 20000 Hz
Nominal Power: 100 W
Maximum Power: 150 W
Impedance: 4…8 Ohms
Dimensions (cm): 104 (h) x 19 (w) x 26 (depth)
Weight (kg): 15 (two boxes)
Crossover Frequency: 300/3000 Hz
The opinion of specialists
A@29 on son-video.com
★★★★★: "Davis Eva speakers. Very good speakers, the sound is great. The aesthetic is also very nice, especially in the walnut color." -
MrPom on son-video.com
★★★★★: "Excellent little bookshelf speakers. Speakers with a versatile size, very balanced sound without coloration, the already excellent upper midrange will be even better with the NorStone Silver 150 cable. Paired with a small subwoofer, get ready for long hours of listening pleasure as the soundstage will delight you. Sure, there are certainly better options out there, but in this price range, the combination of compactness and sound quality is unbeatable. A good break-in period is still necessary." - ★★★★★: "Davis Eva speakers. Very good speakers, the sound is great. The aesthetic is also very nice, especially in the walnut color." - A@29 on son-video.com ★★★★★: "Just received them this afternoon and my feedback can be summarized in two words: 'very satisfied.' They are already performing very well, and the sound is powerful without being overwhelmed by bass, although the bass is present and accounted for. The musicality is excellent, my parents are thrilled, and so am I. The midrange is excellent even before they are fully broken in." - Pegazx61 on son-video.com
Pegazx61 on son-video.com
★★★★★: "Just received them this afternoon and my feedback can be summarized in two words: 'very satisfied.' They are already performing very well, and the sound is powerful without being overwhelmed by bass, although the bass is present and accounted for. The musicality is excellent, my parents are thrilled, and so am I. The midrange is excellent even before they are fully broken in." -
Venom156 on son-video.com
★★★★★: "The best choice given the price!!! Very good sound reproduction for the price asked. It's definitely worth the money. And a quick break-in period as a bonus! Long live French craftsmanship." -
ValLP on son-video.com
★★★★★: "Best value for money. I'm truly surprised by the sound quality of these small speakers. They are perfect for listening to my vinyl records." -
Pragmaniac on Amazon.com
★★★★★: "Having already owned two other models from the brand, I bought this model with confidence, especially at a discounted price. I am pleasantly surprised, even before the 'break-in' period. Of course, the amp needs a little more power, but not much, and the sound quality is excellent with a good balance between bass, midrange, and treble. As I primarily listen to classical music from the internet and CDs, the quality is undeniably there. The exceptional fidelity of these speakers brings out everything, including any flaws in the transmission or recording. The surprise comes from the high-quality rendering despite the size of the cabinets. All the components are undoubtedly of high quality [...]. The construction of these bookshelf speakers is done with great care, and the result is evident. Currently, Mozart's concertos are rendered with accuracy and a judicious balance of the different registers. There is no dominance, and the reproduction is authentic. Thanks to Davis for offering us quality craftsmanship." -