The "Nikita" speakers can challenge many floor-standing speakers. With total openness, defined and smooth at the same time, the Nikita speakers will literally fade away in favor of the music. The sensation of spontaneity will deliver a very different and accurate listening experience, bringing you closer to the recording studio for a complete immersion!
For the technical part, the famous 20TK8 speaker is used here with a very wide bandwidth, paired with the brand new dual decompression tweeter. To equip these speakers, we have selected top-quality components: Mundorf for the filter section, WBT for the terminals, and the internal wiring has been entrusted to the renowned French high-end manufacturer, "Esprit."
To firmly establish the listening experience, we accompany them with sturdy stands designed according to specifications. These supports can be sand-filled to reach a total weight of approximately 45 kg, providing complete neutrality.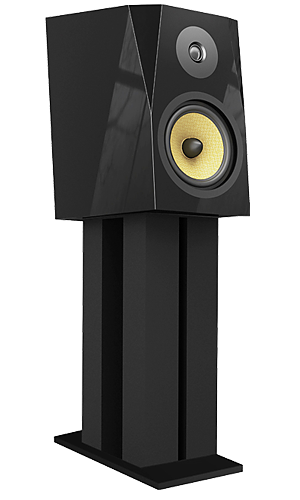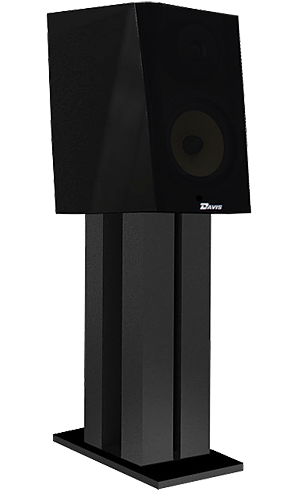 Bass reflex: Rear decompression vent
Rated power: 150 W
Maximum power: 200 W
Number of ways: 2
Number of speakers: 2
Sensitivity: 91 dB
Frequency range (+/- 3 dB): 40 – 25000 Hz
Tweeter: 28 mm fabric
Midrange: 21 cm Kevlar
Woofer: Not specified
Dimensions (cm): 43.5 (h) x 25 (w) x 42 (depth)
Weight (kg): 19 (one box)
Impedance: 4-8 ohms
Crossover frequency: 4000 Hz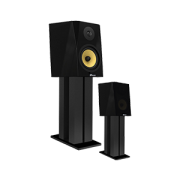 NIKITHA 3.0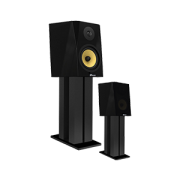 Olympia one master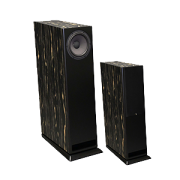 MV one master