The BASSON 77 is formidable!
The large half-roll suspension allows for a significant air displacement, ensuring high-quality infrasonic bass.
It is recommended to position it near a wall or in a corner for even greater sound levels.
With its powerful performance (600W max in Class D), it is equipped with universal settings such as cutoff frequency, volume, and phase, while maintaining a discreet presence.
DAVIS ACOUSTICS has chosen a front-firing speaker configuration and two forward-facing vents to ensure well-distributed low frequencies throughout the listening room, minimizing the impact of its placement on the final result.
We recommend the BASSON 77 for rooms ranging from 15 to 30 square meters.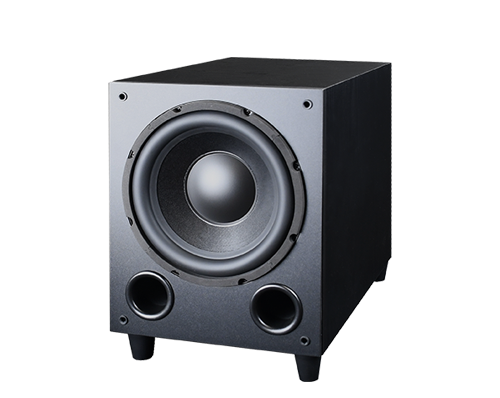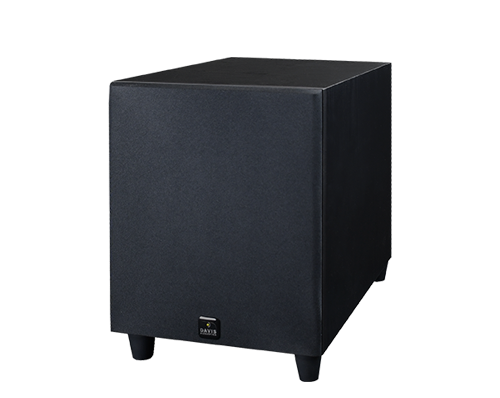 Speaker: 25 cm
Membrane: cellulose fiber
High cutoff frequency: 30-120 Hz
Minimum cutoff frequency: 25 Hz
Phase adjustment: 0 or 180°
Subwoofer: Automatic adjustment of incoming signal
Inputs: 2 x RCA (LINE IN or LFE)
Maximum power: 600 W
Dimensions (cm): 36 (h) x 30 (w) x 41.5 (depth)
Bass reflex: 2 front-facing vents
The opinion of specialists
Cdiscount.com
★★★★★: "Excellent! High-quality subwoofer, the output is perfect and it adds a great enhancement to my setup." - Philippe36 on
Cdiscount.com
★★★★★: "Accurate bass! As a complement to two bookshelf speakers from the same brand, this subwoofer brings a perfect balance to the high-quality sound produced by this French manufacturer. Deep bass, precise adjustments, a real delight!" - feularde on ★★★★★: "Very nice hi-fi brand. It's imposing but still understated. Properly set up and placed, it complements my bookshelf speakers perfectly." - olbaz on Cdiscount.com