The Krypton C is a center speaker designed to be paired with other models in the range (KRYPTON 3, 6, and 9) for a home cinema setup. It offers both aesthetic and technical consistency with the other speakers in the range. In terms of technical specifications, it features the same tweeter and 13 cm speakers as the KRYPTON 3, 6, and 9 models.
Available in the 3 colors of the range (Nordik, Technik, or Classik – see photos), this center speaker is designed to seamlessly integrate with the other models in the KRYPTON range for a home cinema configuration.
In terms of technical specifications, it shares the same tweeter and 13 cm speakers as the other models in our Krypton range. Our technical team has worked on each of the transducers to deliver transparency and accuracy in sound reproduction. The 13 cm diameter speaker, featuring a 7th generation Kevlar membrane and a machined metal dispersion plug, ensures the reproduction of mid-range frequencies. The new tweeter in the range, equipped with a rear decompression chamber and a 28 mm diameter fabric dome, handles the high frequencies (4000 to 24,000 Hz).
In terms of design, we have aimed to maintain the attractive features of the Krypton series, offering three different trendy finishes. With magnetized grilles, textured fabrics, and metal dispersion plugs, this center speaker encompasses the distinctive aesthetic elements of the range. Ideally positioned in a HIFI cabinet below the television, we recommend configuring the speaker in Small mode (crossover at 80 Hz) to enhance its power handling. The center speaker should be placed precisely at the center between the left and right speakers.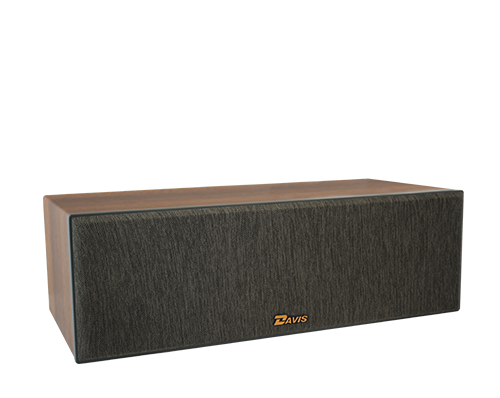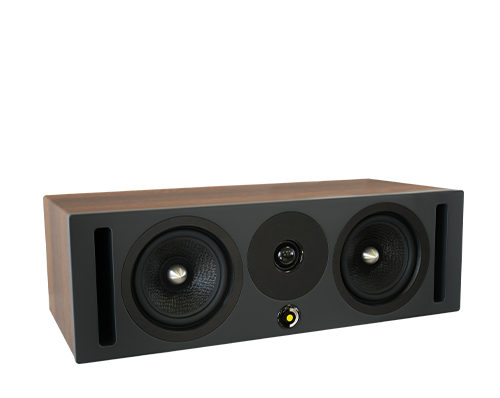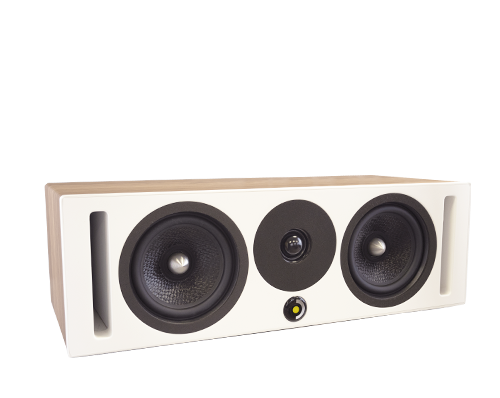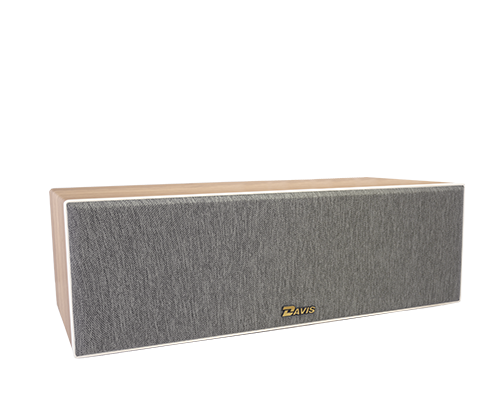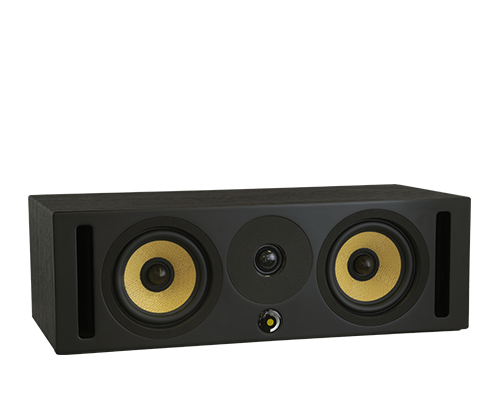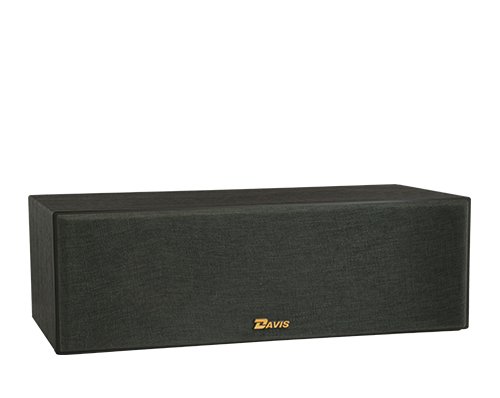 Bass reflex: Front-firing laminar port
Nominal power: 80 W
Maximum power: 120 W
Number of channels: 2
Number of speakers: 3
Sensitivity: 91 dB
Frequency response (+/- 3 dB): 50 – 24000 Hz
Speaker drivers:
Tweeter: 28mm fabric dome
Midrange: 13 cm Kevlar cone
Woofer: N/A
Dimensions (cm):15.5 (h) 50 (w) 22 (d)
Weight (kg): 8.5 (per box)
Impedance: 4…8 ohms
Crossover frequency: 400-4000 Hz