The BASSON 88 is the big brother of the Model 77.
It features a 31 cm diameter woofer, highly motorized, and a more powerful amplifier, allowing for a tight and fast bass response for rooms ranging from 25 to 40 m2.
With the speaker and decompression vents facing forward, this active subwoofer will easily integrate into your interior (ideally placed between the two front columns).
Easy to use and delivered with a power cable, the BASSON 88 can be the perfect companion for a system composed of Balthus, Courbet, or other DHAVANI MK2 speakers…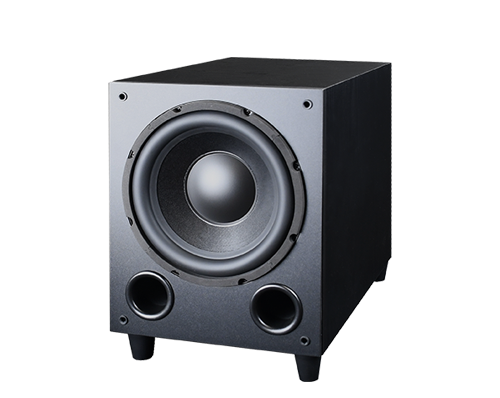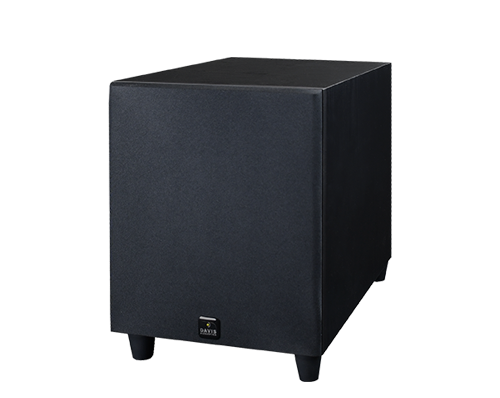 Woofer: 31 cm
Membrane: Cellulose fiber
High cutoff frequency: 30-200 Hz
Minimum cutoff frequency: 25 Hz
Phase adjustment: 0 or 180°
Subwoofer:
Automatic adjustment of incoming signal
Inputs: 2 x RCA (LINE IN or LFE)
Maximum power: 1000 W
Dimensions (cm): 47 (h) x 34.5 (w) x 41.5 (depth)
Front-facing bass reflex: 2 vents
The opinion of specialists
Cdiscount.com
★★★★★: "Excellent! High-quality subwoofer, the output is perfect and it adds a great enhancement to my setup." - Philippe36 on
Cdiscount.com
★★★★★: "Accurate bass! As a complement to two bookshelf speakers from the same brand, this subwoofer brings a perfect balance to the high-quality sound produced by this French manufacturer. Deep bass, precise adjustments, a real delight!" - feularde on ★★★★★: "Very nice hi-fi brand. It's imposing but still understated. Properly set up and placed, it complements my bookshelf speakers perfectly." - olbaz on Cdiscount.com